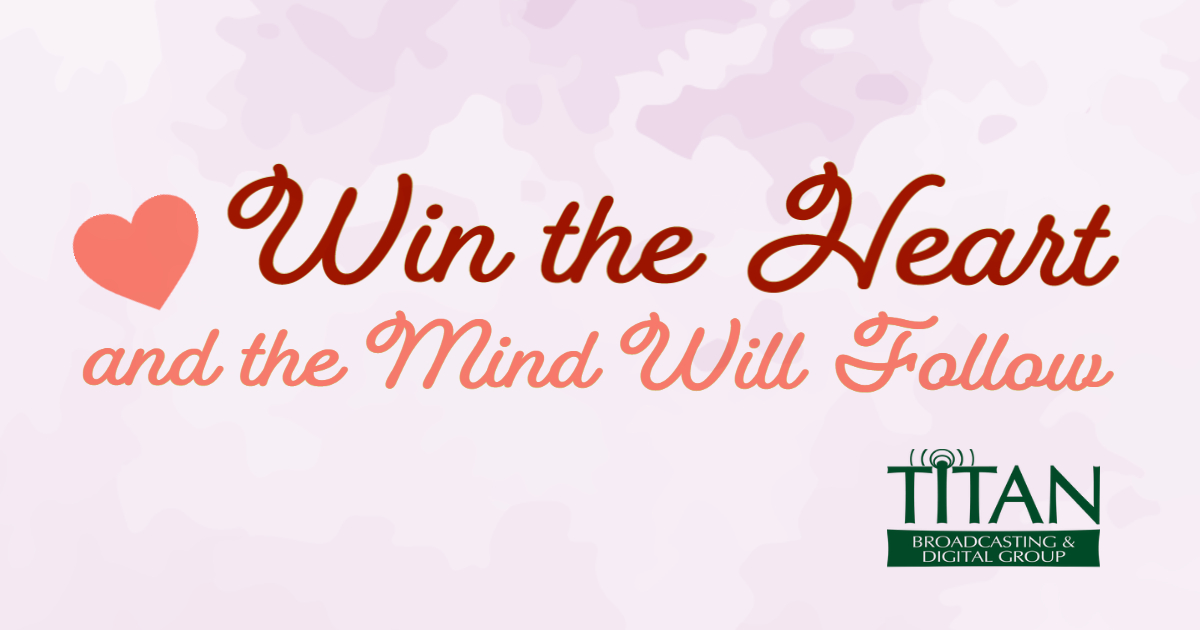 The title of this week's article is a phrase used by one of the sharpest marketing minds in North America, Roy H. Williams. Roy is more fondly known as "The Wizard of Ads" and takes credit for making hundreds of business owners filthy-rich! How did he do it? He helped his clients win the hearts of their customers.
The point he is making with this statement is this…As it is in love, winning the heart in business can be the difference between having a customer buy from you one time or a lifetime.
Which would you prefer?
Of course, we all want lifetime customers. They shop more often, spend more money, and tell more people. Add all that up and it equates to more profit for your business. A Forbes magazine article suggests that loyal customers are 50% more likely to try new products and spend 31% more, on average.
As we have mentioned in past articles, there are only two types of customers, Transactional and Relational. This being said, transactional customers aren't always transactional, and relational aren't always relational. It depends upon what they are buying, but it also depends on who is selling.
For the most part, people want to have relationships with the people they purchase from. However, in many instances, the business isn't a willing participant. Remember, it takes two to tango.
In some business categories, the only things you ever hear advertised are the item(s) and price(s), and maybe store hours and location. This type of advertising doesn't win many hearts. Imagine if you were trying to create a relationship with another person and all you discussed was the boring stuff and nothing personal, all facts and no emotion! I think you would agree that the chances of winning their heart and ultimately falling in love would be slim.
18th-century philosopher, Aristotle, is quoted as saying, "Educating the mind without educating the heart is no education at all".
So, what does this all have to do with effective adverting? Regardless of the advertising medium, the message, not the medium, is what wins the heart of the customer. Once you win the heart, the mind will follow.
The number one rule to follow when creating or crafting an advertising message is, "Talk to the heart" of whoever is consuming the message you are delivering.  Use emotional words and stories.
If you would like to visit with your media rep about crafting radio ads that speak to the heart, just give them a call. They will be glad to help!
If you win the heart – the mind and their pocketbook will follow.
At Titan Broadcasting and Digital Group, we believe our responsive, on-going communication with our clients is one of the biggest reasons why our partnerships are so successful. Whenever you need us, we'll be there by your side to answer your questions and help your business grow in any way we can! www.titanburlington.com/contact-us/