Titan Employee Spotlight:  Savanna Evans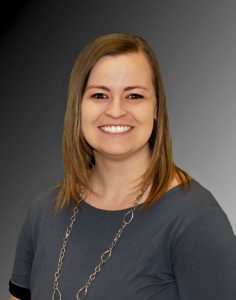 Hometown:  Burlington, IA
How long have you been with Titan Broadcasting and Digital Group?  I've been with this company for about a year and a half now.  However, I began working in radio while I was in high school and have been doing it for about 12 years now.
A little bit about your family: My husband Derek and I have two beautiful little girls, Hayzel and Ella. There is never a dull moment at our house. Especially since we also have 2 dogs, 4 cats and a beta fish! Yep, we're crazy. We know.
What is a typical day like for you at Titan Broadcasting and Digital Group? My day starts VERY early since a huge part of it is spent hosting our morning show on The New Mix 107.3, KGRS, which starts at 6am. After the show wraps up I start getting everything prepared for the next day. Another big part of my job is simply communicating to the on-air personalities and sales staff so everyone is on the same page.
What is your favorite part of your job? One big highlight for me is always when I encounter a listener who talks about an event we hosted, a facebook live video we did, or even something entertaining they heard during my morning show. I love to know that people are still listening to local radio!
What community organizations/events do you volunteer for? Every year I try to make it to a career fair or even stop by some of the local schools to talk to students about jobs in the radio industry. I'll also emcee an event here and there when someone needs my help.
What do you enjoy most about Southeast Iowa? I've always been so proud to be from the Midwest. I was born and raised in Burlington and it's such a unique, beautiful town. I spent a lot of my childhood boating on the Mississippi River, exploring the trails around the area, and riding bikes all over town with my sister and friends. It's a wonderful place to raise a family, which is why I'm still here.
What is something different about you most people may not know? People always seem to get a big laugh when they find out what my name would have been if I was born a boy. The deal was, if I was a girl my mom would get to name me, but if I was a boy, my dad would get to. My name also had to start with the letter "S" because the initials "SQ" runs in our family. I'm SOOOO thankful I was born a girl because my "boy" name would have been Styles. I kid you not.
Check Savanna out on The New Mix 107.3, KGRS from 6am-10am and follow on facebook