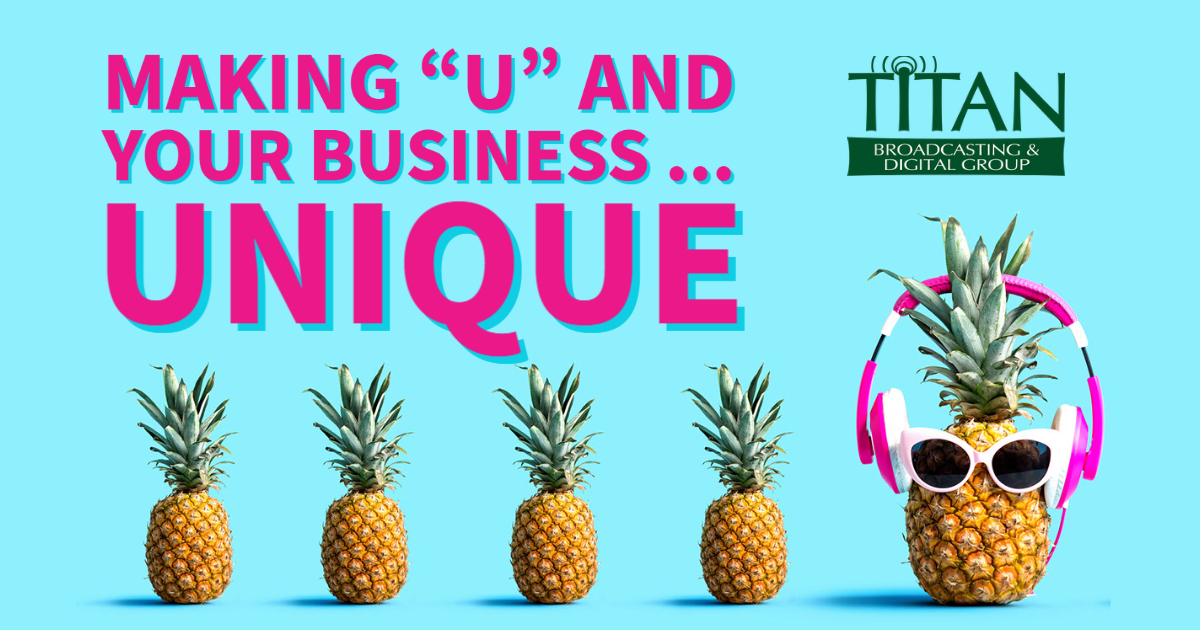 Famous women's fashion designer and perfume manufacturer Coco Chanel said this about running a business, "In order to be irreplaceable, one must always be different".  What makes your business special?  Do you stand out among your competitors?  Do you do things that make other businesses envious and make the general public talk favorably about what you do or what you offer?
Or… are you playing the, "I'll beat 'em on the price" game?
If your business isn't doing anything "special", the only thing your potential customers can and will judge you on is price or convenience; are you cheaper or are you closer than your competitors.  Winning on price alone generally means losing where it really matters….in profits.
Assuming your pricing is at least in the ballpark, there are many things you can promote that cannot be "shopped and compared".  What makes your business stand out in the crowd? Is it your…
Knowledge
Skill
Talent
Hours
Speed
Guarantee or Warranty
Extras (something you do that no one else does)
Even your advertising or marketing style can make you unique.  If your commercials and ads look and sound like everyone else's ads, they won't stand out.  If you create a unique style and strategy, it can make all the difference in the world.
In business, having and promoting superior knowledge, skill, talent, hours, speed of service, guarantee, or doing something extra special is often times the difference between a decent business and a GREAT business.
Seven Secrets to Promoting Your Competitive Advantage – Increase Your Top Line, & More Importantly, Your Bottom Line.
Nearly every good business has one or two things that make them unique.  What is it that you do that makes your business unique?
Knowledge
Skill
Talent
Hours
Speed of Service
Guarantee or Warranty
Extras
Use this guide to determine if you can win with your talent, skill, or knowledge.
1)  Make certain your claim is marketable. There is no win in promoting an attribute that customers don't care about. Most businesses claim to have the best service. While you may have very good service, is it better than your competitors'? Is it so good that you can use it to your advantage, and will it make you stand out among the crowd? If so, prove it! You must explain WHY your service is exceptional.
2)  Validate your claim. It's too easy for competitors to claim, "better service" or "superior knowledge" or "the best craftsmanship". Validate your claim with awards, verifiable research, testimonials, and more.
3)  Be sure your advantage can't be duplicated or upstaged. Once you start to win market share with your value-added proposition, others will try to copy it.  However, if you are the first to "say it", the rule of thumb is that you "own it" and if you market it well, a competitor would be foolish to try and duplicate it.
4)  Stick with it. There will always be transactional shoppers who only care about price, and you will lose some sales to them if you are not the lowest price. Be prepared to accept those losses in favor of higher profits. Resist the urge to counterattack on price alone thereby destroying the competitive image you've built.
5.) Be objective. Don't let your passion or belief in your unique attribute blind you to its marketability. Seek outside, and inside, objective opinions on the value of your unique offering to ensure objectivity.
6)  Touch human emotions. Bedside manner preferences are very personal and emotional. Vary your creative approaches to position your advantage to touch the emotions of a variety of psychological needs.
7)  Seek continuous improvement. When your competitors see your success, they will try to copycat. Stay ahead of them by continuously improving your advantage, be that knowledge, skill, or talent.
Contact Titan Broadcasting & Digital Group today for a free Marketing Consultation. Our success is based on making you successful too!