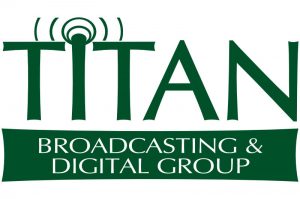 11 Tips to Prepare for Business – Post Coronavirus
Our hope is that these tips help as you prepare to reopen for business. Those that are prepared stand a far better chance of capturing their share of the prize that will be up for grabs. If customers walk into your business, regardless of whether you are a service, retail, professional, educational, or industrial type business and they don't feel safe, they will do an about-face and head right back out the door. We must be prepared in all areas of operation for our customers and our employees.
Tip #1: Retrain Employees  Make sure every employee understands what is at stake as commerce reopens. Hold several in-person or video meetings to make sure they are aware of any changes in the operation of your business. Also, make sure they are aware of all safety measures that have been put in place for themselves and customers. Ultimately, make sure they practice these measures.
Tip #2: Motivate Employees  Stress levels are going to be high. Money will not be the only motivation for your employees. Make sure they understand that they are part of the team and that they, and you, will only succeed if everyone does their part. Post motivational signs with words of encouragement around the office or store. Incorporate morning training and motivational meetings. Above all, make sure that you as the business owner communicate your appreciation to them verbally.
Tip #3: Evaluate Employees  There will be a higher than normal amount of people looking for new employment. Prepare yourself to move out those who are not doing their jobs and consider looking for your next new superstar(s).
Tip #4: City-State Laws  Make sure you stay abreast of and that you comply with all laws that pertain to operating your business. Communicate to your employees and customers that you are complying with these as well.
Tip #5: Confirm Vendors  For many reasons, some of your past vendors may not be able to fulfill your needs. Check-in with these companies and make sure they are on board. This is also a good time to evaluate your current vendor relationships. Many suppliers will be ready and willing to earn your business. Consider reaching out to some new vendors and asking for an RFP (Request for Proposal).
Tip #6:  Analyze your Business Model  Now is a good time to look deep into your business and see if you can and should be doing and offering everything you did before the shutdown.
Tip #7:  Signage  Post signs throughout your facility that promote safety and/or indicate any policies that you have implemented, i.e. social distancing, washing hands, etc. Visibly showing your customers how you are keeping your employees safe will give them comfort that they too are safe.
Tip #8:  Express Your Appreciation for Their Support and Business  Again, this can be relayed with signage throughout your business or via advertising. Personally thanking your customers for "coming back" and supporting your business, your employees, and your community can serve as a great motivator to do business with you rather than someone else.
Tip #9:  Create a Reopening Promotion  Make it Grand! The bigger – the louder – the bolder – the better! The race for the consumer's pocketbook will be fast and furious. Make sure the timing is right to capture your biggest potential of business.
Tip #10:  Promote your Reopening and the Event  Let the whole world know that you are open and ready to serve them. Let them know what you have going on. If you don't invite them in and tell them about it, the chances are greatly reduced they will show up. This is the perfect opportunity to increase your Share of Voice, Share of Mind, and Share of Market! Unfortunately, some businesses will not make it or will be unprepared to reopen. This is your opportunity to capture new customers and clients.
Tip #11:  Consider New Services  What can you implement into your business that will attract new customers and/or make past customers more comfortable doing business with you,  i.e. order online, curbside pick-up, delivery, special store hours, take the store to them, throw-away menus, video shopping?
We wish you the best of luck as you prepare to welcome your past customers and clients back to your business and as you prepare to capture new clientele.
For a free marketing consultation please feel free to contact us by clicking here, or calling our office at 319-752-2701.  Our success is based on making you successful too!