11 Easy Tips to Creating a Better Customer Experience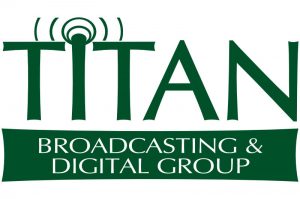 Tip #1:  Dress for Success.  How your people interact with your customers is certainly more important than how they look, but dressing appropriately sends a vital subliminal message to your customers.  Whether your employees dress appropriately or in-appropriately can and will leave a lasting impression on your business. It's an area where you can be better than your competition!
Tip #2: Clean Parking Lot.  Sounds simple right? How many parking lots have you seen broken and crumbled or that have wrappers and cigarette butts scattered about? Often, the parking lot is the very first impression a customer has. Keeping it clean and attractive is one of the things that will add up and help create that WOW experience. The same rule applies to bathrooms, only they need to be spotless!  Business owners should lead by example and pick up trash and cigarette butts. If your employees see you doing it on a regular base, soon they too will do it.
Tip #3: Systems in Place to Measure Performance.  Every strong business has ways to measure their performance in all areas.  Examining the performance of each individual area of your business is the only way to determine if you are winning or losing and whether you need to improve in each area.
Tip #4: Professional Signage.  This is another little thing that can add up.  Tattered and torn, sloppy, faded, outdated, and unprofessional signs say a lot about a business. Make sure yours always appears fresh and professional.
Tip #5: Hire the Right People and Keep Them Happy.  Your business is never any better than the people that represent you.  Hire for success and then continue to train and motivate them to be true ambassadors for your company 24/7.  Not investing in the training and motivation of your employees is a sure way to drive your customers and prospects to e-commerce and your competitors.
Tip #6: Focus on the Customers. Everything you do and every strategic move you make should be focused on making a better "experience" for your customers.  America's most successful grocery store owner, Stew Leonard, focused the entire experience on customer satisfaction and went as far as creating the quote and living by it, "Rule 1: The customer is always right. Rule 2: If the customer is ever wrong, reread Rule 1".
Sub Note:  So, what rule is more important, Rule #5 or #6?  The answer… train your employees to believe in Rule #6 and have policies and procedures in place to allow them to act accordingly and you will win!
Tip #7: Promote Your Business.  If you do not invite people to do business with you, the chances are strong that someone else will. Running a business and not inviting the public to consider doing business with you is like setting a place for someone at your dinner table and not inviting them. The chances are high that they will not show up.
Tip #8: Listen to Your Customers.  Never take your current customers for granted.  Knowing what they like and dislike about doing business with you will save you a ton of time and money.  Chances are, the things that they like and dislike are the same things your potential customers will like and dislike.  Expose, enhance, and exploit the likes, and eliminate the dislikes.
Tip #9: Be a GREAT Leader.  Be the kind of leader, boss, and owner that your employees will walk through fire for.  Anything less leaves an opportunity for your competitors.
Tip #10: Have an Advertising Strategy.  Every business needs to stand for something.  What is it that you want your company to be "known for".  This is not to be confused with "how" you do your advertising or "where" or "when" you advertise. It has more to do with "what" you are known for and what you "say" and "how you say it!  Be clear on what you are known for and then, and only then, will the consumers know why they should do business with you.
Tip #11: Have a Target Audience.  Trying to be everything to everyone is a difficult challenge and one that causes a business to try to be too many things to too many people. It's much easier to focus on a smaller group of targeted customers and deliver an "experience" that will keep them coming back time and time again.
If you would like to talk to one of Titan Broadcasting and Digital Group's Marketing Consultants about the Creating a Better Customer Experience, contact us, we would love to help!